Dell Latitude explorer
The Dell Latitude team wanted a way to provide marketing information to customers at tradeshows through the use of the new Latitude 11 tablet. Somnio was engaged to design a lightweight, interactive, intuitive application that could run on the tablet with easy set-up for a tradeshow environment. We packaged an executable Chrome website together that could be launched from the tablet desktop with hidden browser elements to provide a seamless application feel and optimized the app for touch and swipe navigation. Running from an executable ensured a smooth experience with no latency issues due to poor tradeshow internet speeds.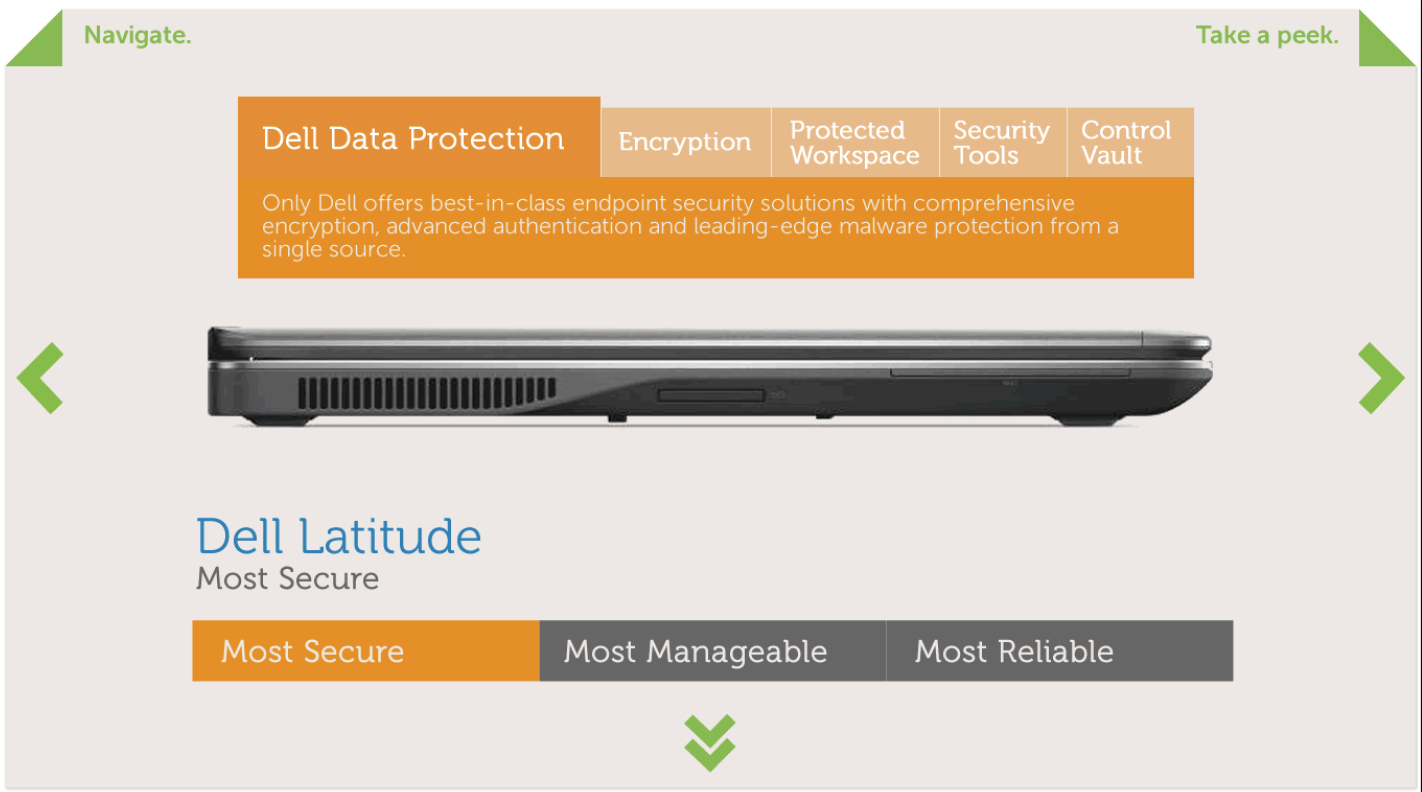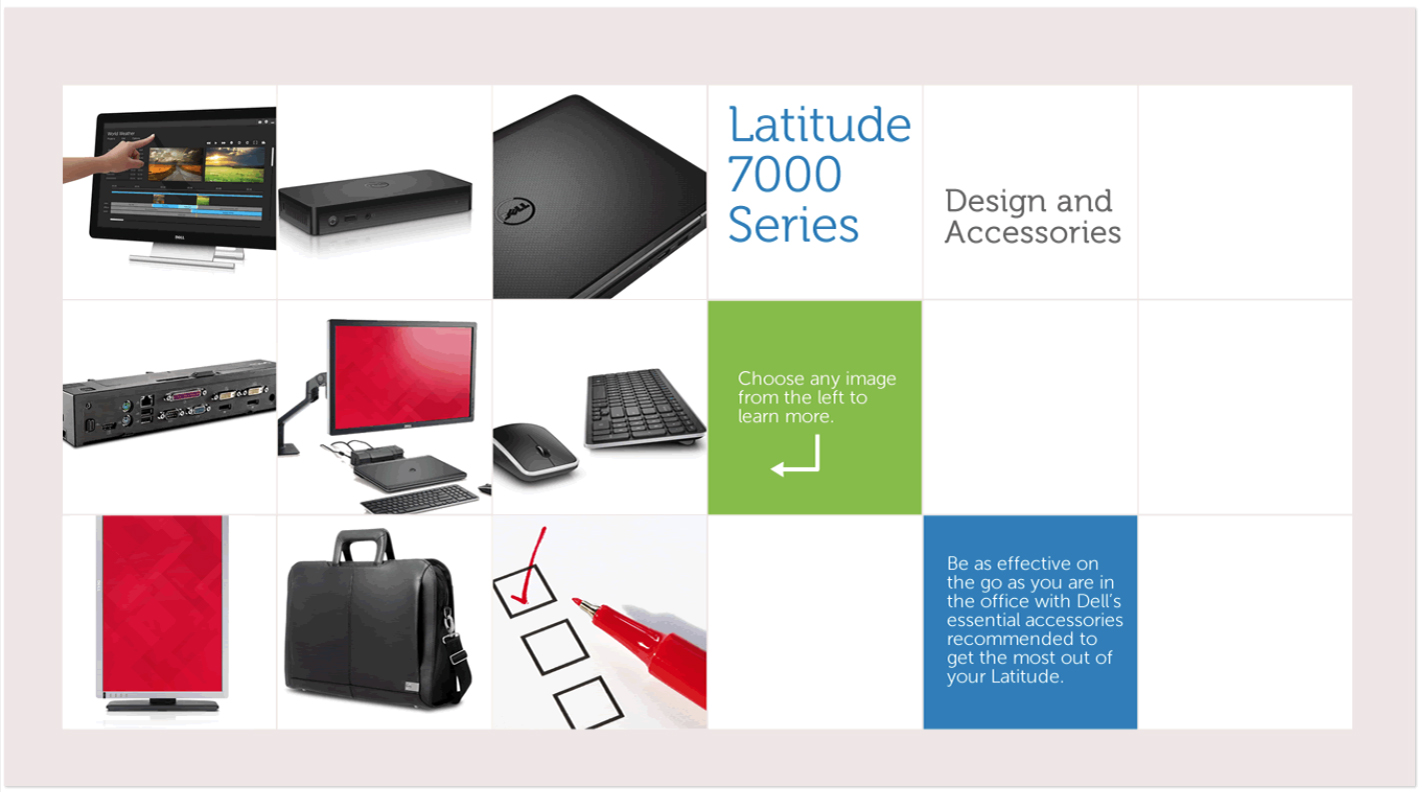 Role: Creative Lead
Design Team: Rusty Kocian, Mindy League
Client: Dell
Agency: Somnio Solutions, Inc.
Responsibilities:
Art Direction
User Experience
Developer/QA Collaboration